Our Vision and Philosophy Converge in The Barn Project
Plans are well under way to reconstruct an 1820s hand-hewn barn which will serve as our Jonno's Place Community Event Center, Gallery, Café and Work Training site in Belfast, Maine. This space will serve as a community resource, a place for all in the Belfast area and beyond to come together, to share and participate in community events, and the activities of Jonno's Place.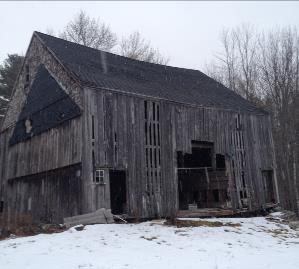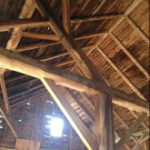 In spring of 2016 we were fortunate to receive the donation of a 1820s post and beam barn in Hope, Maine.
This venerable time worn barn is a hand-hewn structure with solid beams over 40 feet in length, which had all been held together with wooden pegs. Prior to disassembling the barn, a barn expert carefully labeled each timber and made detailed drawings of the original barn structure. This will enable us to be able to reassemble the barn to its original plan in Belfast Maine.
In June 2016 the barn was disassembled, timber-by-timber, peg-by-peg. The timbers have since been moved to an old chicken house for storage where it is safe and dry, while we continue to work with the City of Belfast's Planning and Zoning departments on our final plan.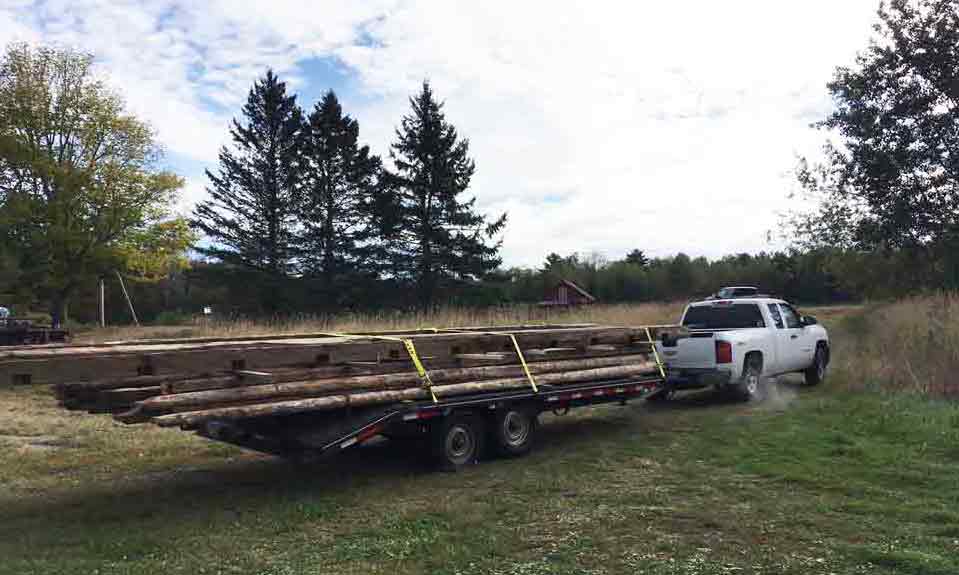 View a video interview with Linda Lee about the barn project. Produced by Ned Lightner, Belfast Community Media's Vimeo channel.