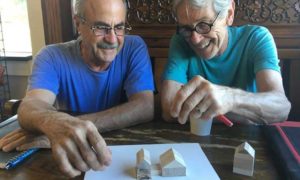 Jonno's Place has opportunities for volunteers/mentors who are passionate to share their expertise and potentially mentor others in many different capacities.
We are currently seeking volunteers with expertise  in the following areas:
• Designers  and planners for  construction of tiny houses and for the reconstruction of our hand-hewn 1820s barn.  (See The Barn Project.) The barn/ event center will have a  daylight basement/ work training area, and attached ell which will contain a cafe.
• Construction professionals, project managers, builders, architects,  landscape and structural engineers including drainage, sewage, storm water and gray water experts.
• Trades People including Carpenters, plumbers, electricians
• Laborers, gardeners, maintenance, etc.  including • bio dynamic/ Micro greens gardener.
• Artists, weavers, hand crafters including sewing, knitting, etc
• Bakers and cooks, especially those experienced on setting up a commercial kitchen and familiar with special dietary cooking.
• Business professionals with skills in accounting, estate planning, human resources, insurance and law, working with DHHS and the State of Maine etc.
• Grant writers

Contact us using the form below with your interest and questions about volunteering.